Roll Up Garage Door
Back To Our Services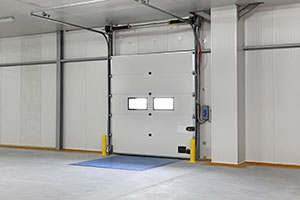 At AAA Discount Garage Doors Shoreline, we are very often recognized as the Rollup Experts in Shoreline. We have worked hard to earn that recognition and we take it very seriously. Our Rollup Company is bonded, licensed and insured. We provide good old fashioned same day service and offer emergency services as well. You won't believe how fast we respond and how efficient we are when we get there. Shoreline AAA Discount Garage Doors wants its customers to have the best choice of service options provided by the best company in town. When the residents of Shoreline think about garage door installation, replacement or repair, we want them to think about our contractor.
Shoreline, Washington sports a population of just over 53,000 residents. The city is located in King County. It has numerous attractions that make this community a favorite in the area. Some of those attractions include the Richmond Recreation Center, Echo Lake and Shoreline Historical Museum. Our Rollup Company in Shoreline provides the kind of good old fashioned garage door services and discount garage doors that simply stand out in the whole wide area. We love what we do and we are dedicated to our customers.
Rollup Service
Our AAA Discount Garage Doors Company in Shoreline offers superb Rollup garage door services. We are dependable and reliable to a tee. Our service techs are trained to the max on all aspects of garage door service needs. Our team will be more than happy to come out and provide installation, replacement or repair for your door at home or business. No one wants to see your vehicles trapped in or outside of your garage because of garage door problems. We work hard to find solutions the residents of Shoreline can rely upon. Some of the service areas we cover are:
Garage door remotes
Garage door openers
Garage door cables
Garage door springs
Garage door tracks
Our Shoreline Company will rush out to install or replace any of these items for you. We carry top name brands and our team works fast, but leaves incredible results. They don't call us a discount doors company for nothing. Our competitive prices will amaze you. Our garage door replacement team is second to none. Our stock room is full of wonderful garage doors with exciting new designs and styles. You can choose from wood doors, steel doors, aluminum doors, glass doors and much more. You will see great brands like:
Chamberlain
Sears
Craftsman
Genie
Liftmaster
Many more
At AAA Discount Garage Doors, we want our customers to find everything they need in one place: our place.
Rollup Repair
We are the Rollup Garage Door Repair Service the citizens of Shoreline can trust. At Shoreline AAA Discount Garage Doors, we offer a variety of repairs. Some parts wear out faster than others. Having a good maintenance program can really help to prevent costly repairs and our team will be more than thrilled to provide it for you. We are not out to take all of your money on some cockeyed scheme to do a job half right. Our techs do it right the first time because we want to form a lifelong relationship and bond with our customers.
Therefore, if you need rollup repair on your springs, openers, remotes, cables or tracks, just give our AAA Discount Garage Doors Company in Shoreline a call.